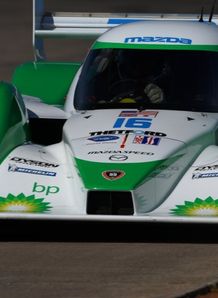 Lola have confirmed that they have submitted an entry for the 2010
The company last appeared in F1 in 1997, but with the announcement of proposed cost-cutting measures, the Huntingdon-based outfit expressed their interest in rejoining the sport.
"The Lola Group believes that the WMSC decisions relating to cost-capping and the provision of revised technical regulations to facilitate the entry of new teams into Formula One should be embraced," the company said in a statement.
"This is not only prudent considering the backdrop of global economics but also taking into account the need for new teams to be able to compete credibly against long established entrants."
Lola together with Prodrive, USF1 and Campos Racing, and nine current F1 all announced their entry on Friday, the deadline for submissions. Williams had already confirmed their entry on