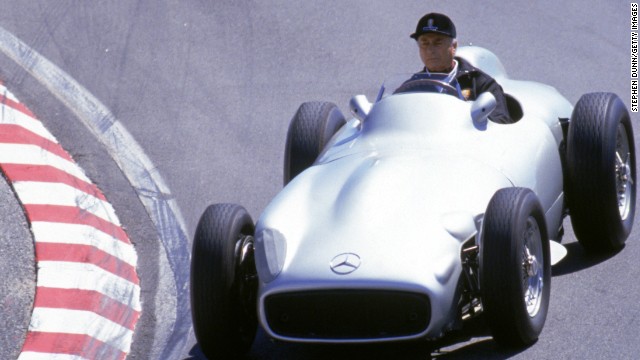 A Mercedes more than a half-century old and driven by one of Formula One's most famous racers, Juan Manuel Fangio, became the most expensive car ever sold at an auction, according to the auctioneer.
The 1954 Mercedes-Benz W196R fetched $29.65 million Friday at the auction in southern England, said Bonhams, with the identity of the buyer not disclosed.
That figure beat the previous record -- a 1957 Ferrari was purchased in 2011 -- by about $13 million, added Bonhams.
"I have handled some of the world's most desirable and important motor cars during a motoring auction career spanning five decades, but I have reached a peak with this legendary grand prix car," Robert Brooks, the Bonhams chairman, said.
"It was a personal privilege to preside over the sale of this vehicle, which is not only one of the most significant motor cars of the 20th century but also the most important historic grand prix racing car ever offered for sale," he added.
Argentina's Fangio used the car en route to winning the second of his five world titles. Soon after it was placed in a museum.