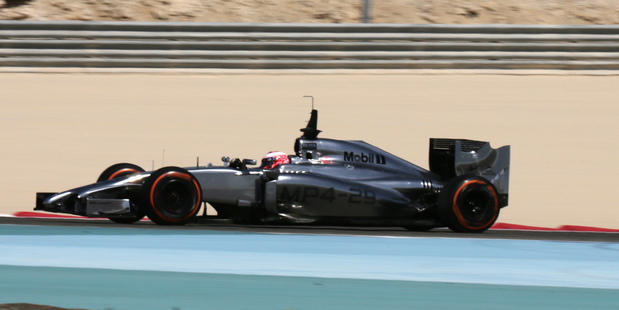 Ron Dennis has promised McLaren will return to winning form this year following one of the worst seasons in their history and likened the Formula One team's current troubles to those of Manchester United.
Dennis, a key figure for decades with the British marque, had taken less of a hands-on role in recent seasons as he concentrated on other aspects of McLaren's work.
But he has been restored to his former position as chief executive of the McLaren group, in what appears a demotion at least for his one-time protege Martin Whitmarsh.
Last season was poor for McLaren, who've won 12 drivers' world titles and eight Formula One constructors' world championships.
Not only did they fail to win a single race but the team from Woking, south of London, failed to get on the podium at all for the first time in 33 years.That prompted a shareholder revolt which saw the abrasive Dennis back in overall charge.
The position of team principal no longer exists at McLaren, with a racing chief executive, yet to be appointed, set to take the reins - but with chief opearting officer Jonathan Neale overseeing a unit that includes sporting director Sam Michael and newly-appointed racing director Eric Boullier, formerly team principal at grid rivals Lotus.
All three men will ultimately answer to Dennis, who nevertheless insisted Thursday he would not be involved during race weekends.
"I've a lot to offer the company, but what I have no intention of doing is running the grand prix team," said Dennis.
"I will guide them, give them the benefit of my knowledge, and if necessary use my executive authority to change things.
"Of course, I have a lot of respect for the people in our team, but they were distracted, not focused enough.
"What we have to do is get them focused on what this company is exclusively about, which is winning."
McLaren are still without a title sponsor less than a fortnight before the opening race of the new campaign after telecommunications sponsor Vodafone withdrew when their agreement expired at the end of last season.
But a bullish Dennis said: "I strongly believe we are Manchester United.
"Inevitably, when you have a run of poor results, people push the rate card down.
"But I know what this company is and what this grand prix team can achieve, and that requires the correct recognition from and close relationship with a principal sponsor."
The new Formula One season starts with the Australian Grand Prix in Melbourne on March 16.