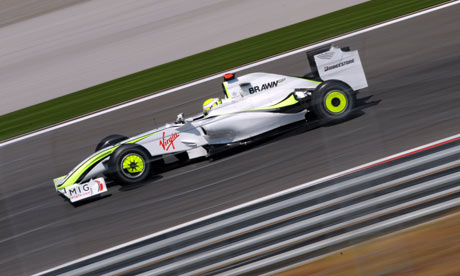 Formula one teams have put forward a proposal for a body of independent accountants to monitor any budget cap in a final attempt to break a deadlock with the FIA over next year's rules and prevent a damaging split.
Fota, in its letter, put forward the proposal for the independent team to police what it called a "resource restriction", saying if it was implemented "a solution might be possible".
"We would propose we nominate a top firm of independent accountants who will devise an audit methodology that will be implemented by all of the teams," said the letter. "This methodology and the annual results would be disclosed to the FIA ... we can see no reason why such a system based on objective verification of compliance would not be acceptable to all parties."
The letter, addressed to the FIA president Max Mosley and formula one's commercial head Bernie Ecclestone, referred to seeking "compromise" and "an urgent conclusion to the protracted debate".
A source at one of the teams indicated that the letter represented a last attempt at compromise with the FIA's reaction of critical importance. Five of the Fota member teams must make their 2010 championship entries by Friday.
The FIA said on Tuesday that talks with the eight teams within Fota had broken down and the 2010 rules, that include a controversial budget cap, would remain as published.